June 2022 - World Elder Abuse Awareness Day, Employee Assistance Program (EAP), and Vacations
Posted on Jun 15, 2022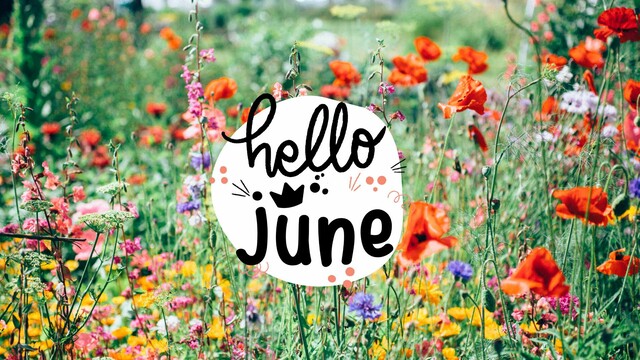 World Elder Abuse Awareness Day/ PPCA
This June, please join us in recognizing World Elder Abuse Awareness Day, June 15th.
Did you know that the number of persons aged 60 years or over is projected to grow by 38% by 2030? This increase will be the most rapid in the developing world and attention needs to be paid to the specific challenges affecting older persons, including in the field of human rights.
Elder abuse is typically underreported globally. Prevalence rates or estimates exist only in selected developed countries — ranging from 1% to 10%. Although the extent of elder mistreatment is unknown, its social and moral significance is obvious.
On top of this, some older individuals face or have recently faced additional vulnerabilities in relation to the global pandemic which elders are at higher than average risk of severe outcomes from at a time when access to health care services is impacted. Further, the pandemic may affect their social networks and lead to greater isolation.
Approaches to define, detect and address elder abuse are useful to ensure the detection and prevention of elder abuse can occur to protect our loves ones and residents.
For more information on how and when to report elder Abuse, check out Alberta's Protection for Persons in Care resources:
www.alberta.ca/report-abuse-to-protection-for-persons-in-care.aspx
Employee Assistance Program (EAP)
Did you know as part of your benefits program you have access to our Employee Assistance Program (EAP)? An Employee Assistance Program (EAP) is a voluntary and confidential service, to help employees at all levels, and their family members (dependents), who have personal concerns that affect their personal well-being and/or work performance. Lifeworks is the company that provide our EAP, on the Lifeworks website you can access support and resources regarding family, health, life, money, legal, and work issues, as well as free 1-on-1 counselling services on any of the topics listed above.
Login information to access the Lifeworks website is listed on your benefits card under the Lifeworks section. If you have any questions or need the login information for the website please email hr@heartlandhousing.ca or ask your manager.
Vacations
Heartland Housing Foundation recognizes the importance of personal time off for the health and well-being of its employees. That means HHF encourages employees to take time off for the purpose of rest and relaxation.

All permanent full time employees (working 30+ hours each week) will accrue paid vacation days at a rate reflective of their years of service. All other employees who do not fall under full time will be paid out vacation pay on each cheque in accordance to HHF policy. Regardless of what group you may fall in, vacation is required and encouraged for all employees.

Vacations must be approved by your Manager prior to employee making any vacation commitments such as flights. Employees will submit a vacation request form to their manager. You can ask your manager for this form. Once approved, your manager will confirm the acceptance and note your time away in Dayforce.

In the summer, vacation requests longer than 1-2 week, may cause a strain on our staffing compliment as all employee likes to enjoy the beautiful weather. Some vacation may not be approved depending on each site's requests and needs. Please work with your manager when trying to schedule your vacation time.

Enjoy your summer and happy travels!