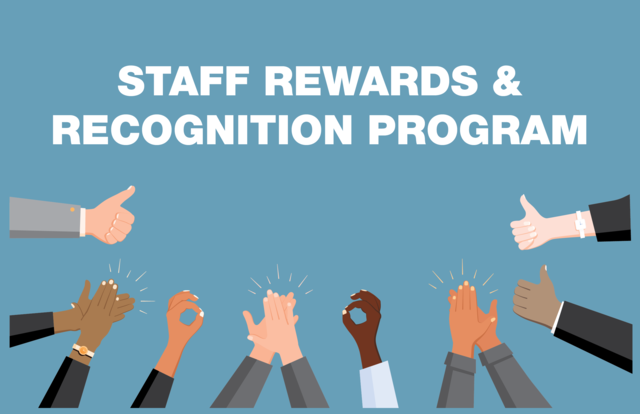 Recognize your co-workers for their great work and have a chance to win prizes!
Every day you and your co-workers do great work that is aligned with Heartland Housing Foundation's values, supports the people we serve, and keeps each other safe.
Now, we want to celebrate that great work by inviting co-workers to recognize each other through this peer-based recognition program.
How does this work?
When you see a co-worker who is doing great work, take one of the forms from the staff room, fill it out, and submit it by the 25th for the monthly draw at the staff meeting.

You can also submit the form online by clicking the link below.
All submissions will be entered into a monthly draw, where both the nominee and the nominator are eligible to win prizes! This means if you fill out the form and submit, your name is entered into the draw as well as your co-worker's name.
One winning entry with one set of winners will be drawn monthly at our staff meeting, and winners will be posted on our bulletin board and here on our website.
_______________________________________________________
Looking for our monthly Staff Resources Blog?