July 2022 - Payroll Facts & Trivia, Extreme Heat Safety, and the GroupHealth App
Posted on Jul 19, 2022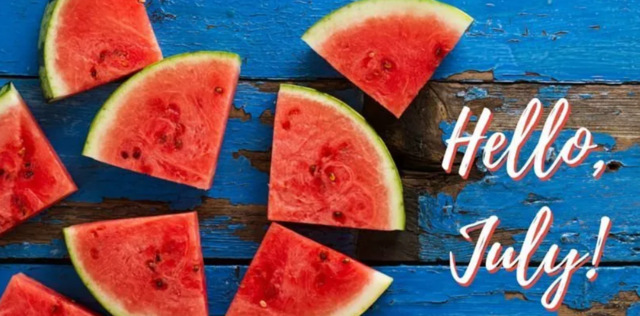 Payroll Facts & Trivia
Did you know?
The largest money monument in Canada is called "the Big Nickel". It is found in which city?
a)Laval, QB
b)Sudbury, ON
c)Moncton, NB
d)Prince George, BC
There are over a million businesses in Canada with at least one employee on payroll. How many employees are on Heartland Housing Foundation payroll?
a)50-99
b)100-200
C)150-199
d)200+
Companies tend to have multiple departments to categorize their employees. What department in Heartland Housing Foundation has the most employees according to primary work assignment?
a)Housekeeping
b)Dining Room
c)Kitchen
d)Office
According to the Bureau of Labour Statistics, the average worker currently holds ten different jobs before age forty. What site at Heartland Housing Foundation has the longest employed Full time worker?
a) Dr Turner Lodge
b) Clover Bar Lodge
c) Silver Birch Lodge
d) HHF Head office
Answers will be posted in August newsletter. Stay tuned!
Extreme Heat Safety
Did you know Canada has faced 3 extreme heat events "heat waves" since 2009?
These events involve high temperatures and high humidity that can be dangerous for your health. Here are some heat illness prevention tips for staying healthy during heat waves:
Prepare for the Heat
Tune in regularly to local weather forecasts and alerts so you know when to take extra care.
If you have an air conditioner or fans, make sure the equipment works properly.
Drink Liquids
Aim to drink 1 cup of water every hour when in extreme heat
Minimise diuretic drinks like alcohol or coffee and aim to drink more water when you are to prevent dehydration
Stay Cool
Wear a hat, loose-fitting, light-coloured clothing made of breathable fabric.
Take cool showers or baths until you feel refreshed.
Plan strenuous outdoor activities for cooler days, or choose a cooler location, like a place with air conditioning or with tree shade.
Spend a few hours in a cool place. It could be a tree-shaded area, a swimming facility or an air-conditioned spot.
Never leave children or pets alone in a parked vehicle.
For more information on extreme heat, check out the Extreme Heat brochure in the staff room this month. Stay cool, happy and healthy!
GroupHealth Benefits App


Are you on the company benefits program? Did you know our benefit company GroupHealth has an app?
The GroupHealth App has many features that could be useful for you. You can view your benefit card directly from the home page, view your claim history, submit claims, check your coverage and balances for specific coverage items, as well as view our complete employee handbook that outlines in detail exactly what is part of your benefit plan. If you have not set up an online account for your GroupHealth Benefits please call 1-833-344-6944 to set up your online account and receive your login information, If you have any questions you can email hr@heartlandhousing.ca