February 2023: Staff Engagement Survey, Staff Recognition Program, Accessing Your T4, Anti-Bullying, and LifeWorks Employee Assistance Program
Posted on Feb 15, 2023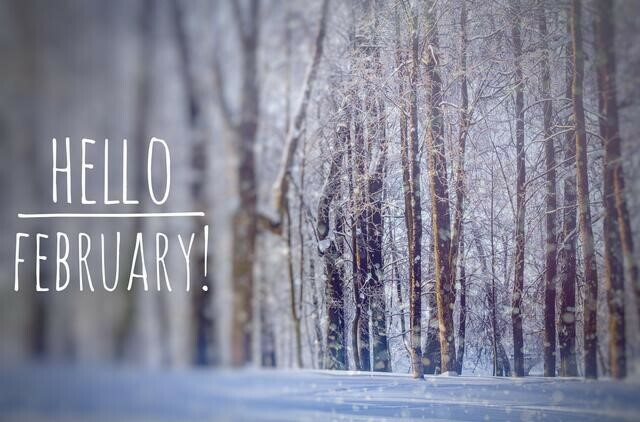 Engagement Survey
Mark your calendars and save the date, the 2023 Engagement Survey is coming your way in March.  We are so exciting to be bringing you more information during your March staff meetings.  See you there!
Staff Rewards & Recognition Program
The Staff Rewards and Recognition Program is LIVE and waiting for your submissions! 
This program is intended for you to recognize the amazing work that you and your co-workers do every day.  Grab a recognition form from the staff room or scan the QR located on the eye-catching poster in the staff room or visit www.heartlandhousing.ca/staff-recognition. 
Complete all fields including the description of why you are recognizing your co-worker and what value you think they are exhibiting.  Either drop it in the black box in the staff room or hit SUBMIT. 
All valid submissions will be added to a monthly draw when the nominee and nominator have a chance at will a $50 gift card EACH for that submission.
So don't be shy, tell your stories of the great work that you and your co-workers do each day we can't wait to announce our first winners here in March!  
Accessing Your T4
The month of February is not only a month of love but a month for accessing your T4.  Your T4 will be posted in Dayforce by no later than February 28th.   You can locate your T4 by logging onto your Dayforce account and going to the tab  "Earnings" then "Year End Forms".  Highlight and click on the 2022 year line and your T4 will come up.   Please note that the print option for your T4 is only applicable when you log into Dayforce using the website.  Click here to see step-by-step instructions for accessing your T4.
Anti-Bullying
February 22nd is Pink Shirt Day where we can raise awareness of this issue that impacts our schools, homes, online, and workplaces.
Bullying is a form of aggression where there is a power imbalance; the person doing the bullying has power over the person being victimized. In addition to any physical trauma incurred, bullying can result in serious emotional problems, including anxiety, low self-esteem, or depression.
With one in five students affected by bullying, chances are that you or a loved one is being impacted. If you're not sure what to do, reach out to someone who can help. And remember, kindness and compassion can go a long way.
If you're being bullied, bullying someone else, or see a friend who is being bullied, take a look at the below resources.
CKNW Kids Fund Pink Shirt Day
https://www.pinkshirtday.ca/resources
HHF Violence and Harassment Resources
LifeWorks Employee Assistance Program
Our new login information for Lifeworks is below. As a reminder, LifeWorks Employee Assistance Program can be access by all employees regardless if you are a part of our Sunlife Benefit Program.
LifeWorks is an Employee Assistance Program that is a voluntary and confidential service, to help employees at all levels, and their family members (dependents), who have personal concerns that affect their personal well-being and/or work performance.  On the Lifeworks website you can access support and resources regarding family, health, life, money, legal, and work issues, as well as free 1-on-1 counselling services on any of the topics listed above.
Username: heartland
Password: eap
Toll-Free Phone Numbers:

To access our toll-free phone services, available 24 hours a day, 7 days a week, please call us at: English:  1-844-671-3327    French:  1-855-360-5485         TTY:  1-877-338-0275