April 2023: National Safety & Health Week, RRSP Information Sessions, GroupHealth Benefits Access Ending Soon, Statutory Holidays, and March's Staff Rewards & Recognition Program Winners.
Posted on Apr 19, 2023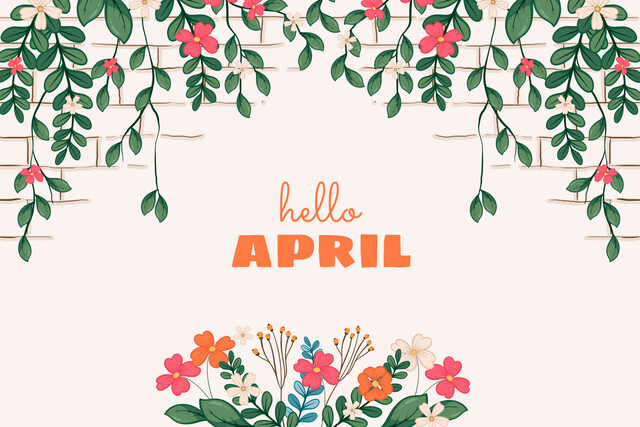 National Safety and Health Week       
"Starting May 1st, we invite you to join us in celebrating Safety and Health week!
Safety and Health Week, which takes place this year from May 1-6, is an ideal time for employers, employees, and the public to focus on the importance of preventing injury and illness in the workplace, at home, and in the community.
To celebrate this initiative, Heartland Housing Foundation will be sharing a health and safety-related campaign through the month of May that will be shared at sites - The ABC's of Health and Safety:
A - Alberta OHS Legislative Rights
B - Best Practices for Workplace Safety
C - Communication styles for a healthy workplace
Follow this link if you are interested in checking out additional health and safety resources provided by the Canadian Centre for Occupational Health and Safety (CCOHS): https://www.ccohs.ca/events/safety-and-health-week/ 
RRSP Information Sessions
If you are eligible or will be eligible to be part of Heartland Housing Foundation RRSP Program, please join us for an hour-long information session about RRSP led by the RRSP team from Capital Estate Planning.
HHF will allow staff on shift to stop their duties and join the session, for staff not on shift they are welcome to join too and will be paid for attending the session.
These sessions are optional, but participation is highly encouraged.
We will be hosting 3 separate sessions, one per site. Please use the sign-up sheet located in your staffroom to let us know you will be there.
You can sign up for a session at another site if the session at your site doesn't work for you, if you are not scheduled to work at your current site during that time. Please let your manager know and we will add you to the sign-up sheet at the other site.
Upcoming Sessions:
Clover Bar Lodge - Wednesday April 19th at 2:30pm
Dr. Turner Lodge - Thursday April 20th at 2:00pm
Silver Birch Lodge - Friday April 21st at 2:30pm
GroupHealth Benefits Access Ending Soon               
As a reminder, you only have until May 1st to submit any health and/or dental claims incurred with GroupHealth before February 1st.  In addition, we recommend that you download any claim history for 2022 or 2023 for your records. After May 1st, employees will not be able to access any information from GroupHealth.  Please login to your GroupHealth account online to download both 2022 and January 2023 claim history if you plan on claiming any portion of this within your 2022 or 2023 taxes.
Statutory Holidays      
In Canada we have both federal and provincial observed holidays. A statutory holiday (also known as "stats" or "general" or "public" holiday) in Canada is legislated either through the federal government or a provincial or territorial government.  For example, Good Friday is a public holiday at a national level in Canada. Optional holidays are commonly observed but not legally mandated. Alberta has a few optional holidays and Easter Monday is one of those that Heartland Housing Foundation has chosen to observe.  Those who qualify and work on a stat will be paid as such.  Heartland Housing Foundation (HHF) recognizes the following thirteen (13) general holidays: New Year's Day, Alberta Family Day, Good Friday, Easter Monday, Victoria Day, Canada Day, Heritage Day, Labour Day, Day of Truth and Reconciliation, Thanksgiving Day, Remembrance Day, Christmas Day, Boxing Day.
MARCH 2023 EMPLOYEE REWARD AND RECOGNITION WINNERS                     
Congratulations to the first winners of the Employee Rewards and Recognition Program.
Dr. Turner Lodge - Nominee: Gerry Doell
Clover Bar Lodge - Nominee: Katie Suazo
Silver Birch Place - Nominee: Arnel Rocha
These people do extraordinary things each and every day.  All it took was a special person to recognize that work and enter a ballot into a draw.  The feedback and entries that we received in February told some remarkable stories about a lot of other people too.  We can't wait to see the entries for March!  Nominate your co-worker today by visiting www.heartlandhousing.ca/staff-recognition