May 2023: Engagement Survey, Financial Fitness & Support Services, RRSP Information Sessions, Emergency Preparedness, and the April Staff Recognition Winners
Posted on May 17, 2023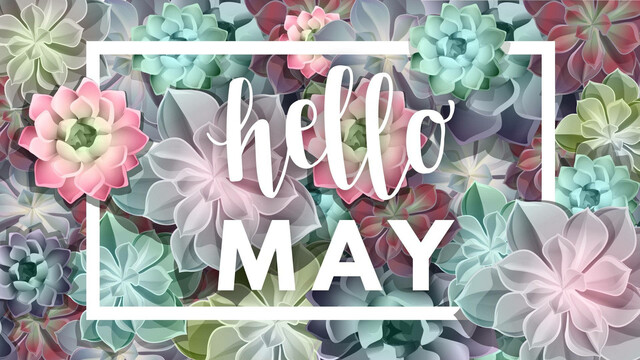 Engagement Survey   
Thank you to everyone who participated in the 2023 Engagement Survey.  The 88% of you that responded will help shape our people strategy throughout the next 2 years.  We will be sharing the results of that survey and any actions that we will take based on the feedback that you provided.  Stay tuned for more to come!
Financial Fitness         
How Financially Fit are you?  Awareness of your current financial situation is essential if you want to create a better financial future.  Follow these 7 Steps to Financial Fitness to begin your training toward a more secure financial future:
Set financial goals
Understand where your money is going
Manage your debt
Put your finances on auto pilot
Maintain a steady lifestyle
Invest wisely
Obtain knowledge and advice
The best part of the 7 Steps to Financial Fitness is that they apply to anyone, regardless of how old you are, where you come from, or how much money you earn. These principles work because they are proven to help people optimize their savings, which can then be utilized to meet current financial needs and build long-term wealth.  Like any type of training, taking the steps to financial fitness isn't easy. It takes time, energy, and discipline to obtain and hone the necessary skills over time.   For more information visit: https://www.cfainstitute.org/
Happy saving and happy spending!
Financial Support Services Through Telus Health (Formerly LifeWorks)                     
Every Employee of Heartland Housing Foundation has access to our Employee Assistance Program (EAP).
Plan your financial future with confidence. Convenient, personalized and interactive, Financial Support Services are available to help you and your family understand and solve everyday and complex financial concerns. Gain valuable insight and the tools to build a solid financial plan.
Financial Support Services – Concerned and overwhelmed about the financial landscape? Help is a call or click away! EAP Financial Support Services is a first good step towards understanding and solving financial concerns. Tackle those money-stressors with the guidance of our expert advisors.
Our Financial Support Services are designed to suit your learning, lifestyle and comfort level. We offer the following options for financial support:
Online Financial Planning Service
This interactive and personalized online program provides financial education and helps you create an action plan for your future. Convenient and secure, you can access the program online anytime, anywhere. The three-month program begins with an assessment to determine your individual financial situation and a tailored action plan is built from your assessment's results. You will use worksheets, calculators, and task lists to keep your plan on track.
Financial Consultations
Seek professional financial advice through confidential in-person or telephonic consultations. We can help relieve the stress you may have when dealing with financial matters and planning. Our advisors will provide you with answers to your financial questions and recommend a course of action to meet your goals. Should you need more personalized or specific financial advice, you will be referred to a financial advisor who can support your unique needs.
CareNow Programs
With LifeWorks CareNow, your people are taking the first step towards a happier, healthier life. On this month's spotlight, we have the following programs:
Achieving Financial Wellbeing
This program is designed to help individuals learn good money management habits so that they can achieve greater financial literacy in their day-to-day life.
To access these programs, please visit the LifeWorks platform (website/mobile app) and click on "Wellbeing" from the top navigation and scroll down to the CareNow section. Select the appropriate program and follow the steps.
Financial wellbeing causes high stress among 75% of employees. Please see the additional resources and support available on the LifeWorks platform :
RRSP Information Sessions    
For anyone who was unable to make it to one of our RRSP Information Sessions. This handout highlights some of the key topics talked about during the sessions, including some top strategies and investment options available. 
Emergency Preparedness Week
Did you know May 7-13 is Emergency Preparedness Week? This national event is supported by Public Safety Canada as is intended to ensure you are prepared to protect yourself, your family and your community during an emergency. To recognize this event and address the recent fire safety risk affecting our communities, here are some tips on how your family can prepare for a Fire Emergency:
Make a plan: Your family may not be together when an emergency occurs. Plan how to meet or how to contact one another, and identify safe places where everyone should meet if you cannot go home or you need to evacuate.
Emergency exits: Create a floor plan of your home that shows all possible exits from each room. Plan a main exit route and an alternate exit route from each room. If you live in an apartment, plan to use the stairs instead of the elevators. If you are unable to use the stairs, notify emergency personnel ahead of time.
Make copies of important documents: Make copies of birth and marriage certificates, passports, licenses, wills, and insurance. Keep them in a safe area inside and outside of the home, put them in a safety deposit box and/or give them to friends and family who live out of town.
Plan for pets: In case of an evacuation, remember that pets are not allowed in some public shelters or hotels. In case of an evacuation, prepare to take your pets with you to the home of a relative or friend, or take steps to identify pet-friendly hotels or pet boarding facilities in your area and further away from home.
For more preparedness information and resources, follow this link: https://www.getprepared.gc.ca/cnt/rsrcs/pblctns/yprprdnssgd/index-en.aspx
April 2023 Employee Reward and Recognition Winners        
Congratulations to the winners of the April Employee Rewards and Recognition Program.
Dr. Turner Lodge - Nominee: Thomas Corpe
Clover Bar Lodge - Nominee: Andro Pedroso
Silver Birch Place - Nominee: Cathy Pabalate
Coordinated Services - Nominee: Colleen Spencer
These people do extraordinary things each and every day.  All it took was a special person to recognize that work and enter a ballot into a draw.  The feedback and entries that we received in April told some remarkable stories.  We can't wait to see the entries for May!  Nominate your co-worker today!