February 2022 - Viewing Vacation Time, Hand Safety, and T4 Access
Posted on Feb 16, 2022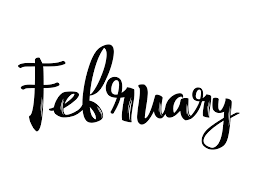 Viewing Your Vacation Bank
Do you accrue vacation time on each pay cheque? Did you know you can view how much vacation time you have accrued on Dayforce? Log into your Dayforce account and hit the "Earnings" button, from there you can see all your past paystub. On the bottom of your paystub there is a section called "Accruals and Balances". This will show you your vacation accrual balance as well as how much vacation you accrued that pay period. If you are having trouble finding it please reach out to your manager and they can show you and give you your balance.
Hand Safety
Did you know that the human hand in made up of 29 joints, 123 ligaments and 27 bones? Though hands are small they are mighty! For this reason, we want to make sure we take care of them. Here are some useful tips to keep them safe and happy at work:
Eliminate hand hazards before starting tasks
Watch hand placement when using knife or hand tools (i.e.. drill, hammer) or when pinch points are present
Unplug equipment with moving parts before touching any moving parts
Only use well-maintained equipment and tools
If you feel additional tools, equipment or training is required for your hand safety, let your Supervisor know
Avoid rushing. No job is so important we must rush and put our own safety at risk!
For more information on hand hazards present in your job tasks and the hazard controls required, check out your Job Hazard Assessment (JHA) in your site Handi-Guide and for more information on hand safety, check out this article:
Health & Safety Report: Hands
Accessing Your T4 and T4A
Just for you in February, Jennifer Taylor, our payroll coordinator, has written a haiku about T4s:
On February 28
In Dayforce under "Earnings"
Select "Year End Form"
Click here for more details on accessing your T4 in Dayforce.
T4A forms, which are issued for RRSP contributions, will be mailed directly to you from Great West Life/Canada Life. Please reach out to Capital Estate Planning directly if you have any issues with your T4A for RRSPs 780.462.7523 to speak with Robin Sample.