July 2023: Saving for Your Future, National Injury Prevention Day, Emergency Preparedness, and this month's Recognition & Reward Winners
Posted on Jul 19, 2023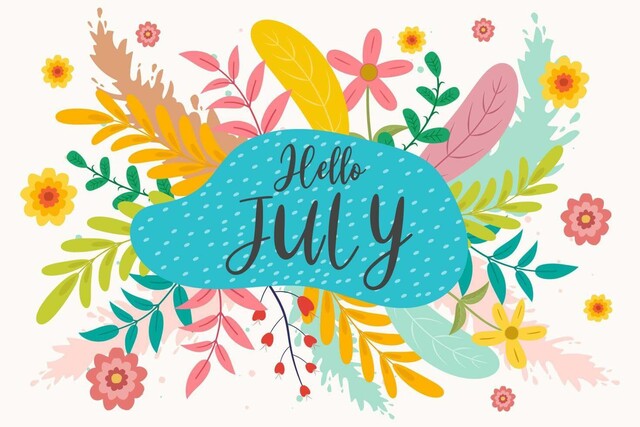 Saving for the Future
Saving for your future is important!  There are many ways to save and have savings for retirement.  Nearly half (47 per cent) of Canadian employees say they're very worried about running out of money in retirement, according to a new survey by the Canadian Public Pension Leadership Council.
The survey, which polled more than 2,000 employees, found women (53 per cent) were more likely to be concerned about running out of money than men (41 per cent).
More than a quarter (28 per cent) of all respondents said stress related to retirement planning has had a large impact on their personal health. Roughly a fifth (23 per cent) said this stress has had a strong impact on their career decisions and choice of employers. Heartland Housing Foundation offers RRSP savings benefit for those staff who work 20-29 hours each week.  Any staff who are considered full-time (30+ hours each week) are enrolled on in the Local Authorities Pension Plan (LAPP).  HHF believes in the importance of helping our employees save for their retirement.  See your manager or contact Corporate Services if you have any questions HHF provided retirement savings plans.
National Injury Prevention Day
Did you know July 5th is National Injury Prevention Day?

National Injury Prevention Day aims to help Canadians learn how to prevent injuries through education and advocacy. Most injuries are predictable and preventable. About 75 percent of injury-related deaths in Canada are from unintentional causes such as falls, motor vehicle accidents, and poisonings and every day, 48 Canadians die and 634 are hospitalized because of those injuries.

Along with the added strain on the healthcare system across the province, the human cost of preventable injury brings pain, suffering, and reduced health and well-being to individuals and their families.

Everyone has a role to play and personal stake in injury prevention, and there are ways to prevent injuries to yourself and your loved ones. Check out this link if you're interested in learning more about injury prevention resources provided by the National Injury Prevention advocacy group: https://parachute.ca/en/injury-topics/
Emergency preparedness: Creating a plan to prepare for emergencies
Creating an emergency plan with family and friends or for yourself if you live alone, will help you be prepared should a disaster, crisis, or other emergency strike. Consider the types of disasters that may happen, from a fire to severe weather to earthquakes and other events. If you live with others, talk as a group about why it's important to prepare for a disaster.
Tips:
Post emergency telephone numbers (fire, police, ambulance, etc.) by phones
Ensure that mobile phones are set to receive emergency alerts.
Discuss with everyone living in your home what to do in an evacuation.
Draw a floor plan of your home to determine the best escape routes and post it.
Find safe spots in your home for each type of disaster.
Be familiar with how to use the fire extinguisher.
Take a basic class in first aid and CPR.
Pick two places to meet should you need to evacuate.
Leave at least half a tank of fuel in each car at all times.
Be familiar with how and when to turn off the water, gas, and electricity in your home at the main switches.
Install smoke alarms, carbon monoxide detectors, and fire extinguishers on each level of your home.
Replace stored water every three months and stored food every six months.
Conduct fire and emergency evacuation drills every six months.

Recognition & Reward Winners
Congratulations to the winners of the June's Employee Rewards and Recognition Program.


Dr. Turner Lodge - Nominee: Gayla Rideout  
Clover Bar Lodge - Nominee: Rosa Arevalo
Silver Birch Place - Nominee: Chesley Roy
Coordinated Services - Nominee: Nancy Simmonds


These people do extraordinary things each and every day.  All it took was a special person to recognize that work and enter a ballot into a draw.  The feedback and entries that we received in June told some remarkable stories.  We can't wait to see the entries for July!  Nominate your co-worker today!