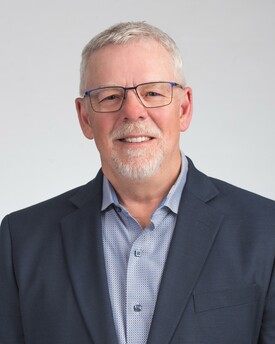 Board Chair - Mike Derbyshire, ICD.D, CRM
"Giving back to the community that has been my home for over 30 years is important to me and my family. I look forward to supporting our Vision of being leaders in shaping innovative affordable housing through strong governance and strategy development."
Mike's distinguished policing career spanned nearly 26 years with the Edmonton Police Service.  Since his "retirement" in 2006, he has had roles as the Director of Safety and Security for the Edmonton Transit System, the Assistant Vice President of Enterprise Risk Management for Servus Credit Union, the Vice President of Operations for Edmonton Northlands, and completed his full-time career as the General Manager of the Calgary Parking Authority. 
Mike graduated with Distinction from Athabasca University with a Bachelor of Professional Arts in Criminal Justice.  He served as a member of the Advisory Committee for the Police and Security Program at Grant MacEwan University. He was also a part time faculty member at the University of Calgary and the University of Alberta. Mike was awarded the ICD.D designation by the Institute of Corporate Directors.
Mike's community involvement includes Board positions on not for profits (Highlands Golf Club, two Condo Boards, Pilgrims Hospice Society and others), TSX traded companies, chairing the Board of two Credit Unions and serving on the Board of municipal and provincial government controlled corporations.
Mike is currently the Chief Listening Officer at Derbycon Enterprises Inc., a boutique consultancy focusing on investigations, mentoring, leadership and corporate governance.