Strathcona in Bloom
Posted on Jul 16, 2019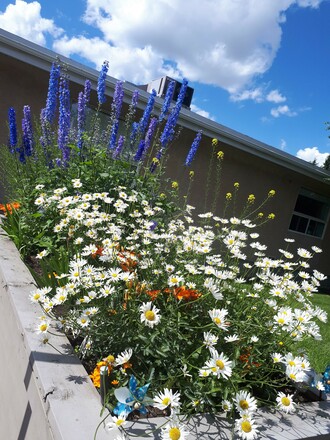 We are honored to have been recognized by Strathcona in Bloom for the flowers planted by our residents and staff this year. Keeping our grounds beautiful and providing opportunities for activities that enhance the lives of our residents and community is at the heart of everything we do, and to be able to participate in this program is a great experience.
Strathcona in Bloom is a local organization dedicated to implementing Communities in Bloom initiatives in Strathcona County through the help of over 100 volunteers. By recognizing businesses and organizations that put in an effort to beautify their space, this program encourages people to come together and make their community a beautiful place to call home.
We would also like to thank Lawn Wranglers for always keeping our grounds looking their best through the spring, summer and fall!