Silver Birch Haven Open House!
Posted on Apr 10, 2019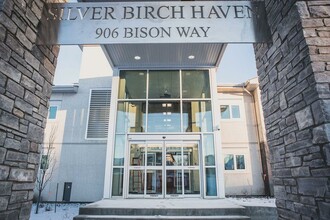 A welcoming atmosphere, contemporary living spaces, convenient services and so much more await you at our newest seniors' homes in the heart of Sherwood Park. 
Silver Birch Haven accommodates seniors' 65 years of age or older who are active and functionally independent within a caring, friendly, supportive living environment. Close to many amenities and with a shopping center just a short bus ride away, the Haven offers several home-like suite options and a variety of pricing models. Features include access to a variety of modern amenities on-site such as a private dining room, coffee lounge, library with comfortable seating and an exercise room to promote an active and independent lifestyle.
Come visit us on April 27th from 10 am to 2 pm to see if Silver Birch Haven is the home you've been waiting for! We will be providing information, tours and of course delicious refreshments to give you a taste of life in the Haven. Our address is 906 Bison Way in Sherwood Park. We look forward to meeting you!