New Clover Bar Lodge Update – February 2020
Posted on Feb 18, 2020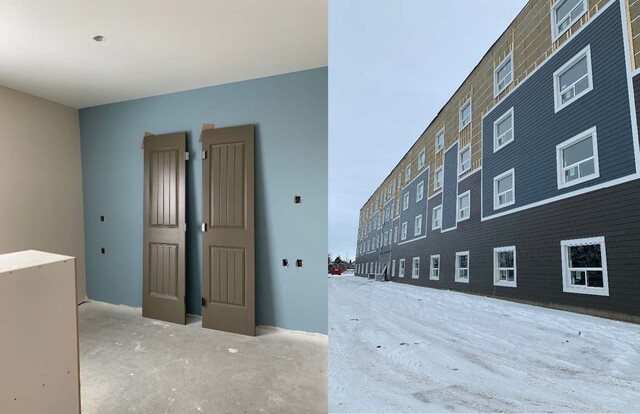 Construction at our new Clover Bar Lodge on Iris Evans Way has hit some important milestones!
On the interior, painting and cabinet installation has begun on the 4th floor, and the elevators are being installed this week. On the exterior, the siding has started to go up, and the entrance brickwork is nearly completed.
We are aiming to welcome residents in early 2021 to this important addition to Strathcona County's affordable housing landscape. Check back each month for updates!