Muriel Ross Abdurahman Court Groundbreaking Video
Posted on May 14, 2021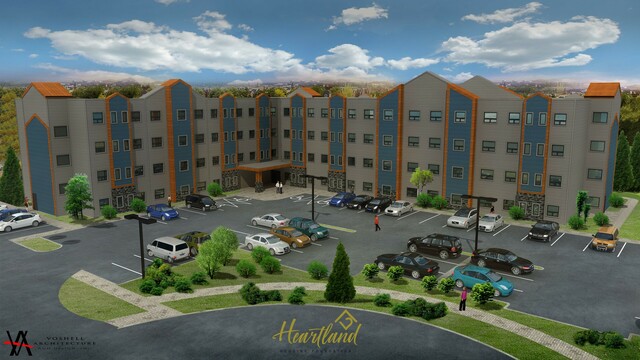 On April 29 at 11 am, representatives from the City of Fort Saskatchewan, Heartland Housing Foundation, Robin Hood Association, and the family of the late Muriel Ross Abdurahman safely gathered at 9410 94 Avenue in Fort Saskatchewan to announce the ground-breaking for a new affordable housing community.
Due to gathering restrictions, we were unable to welcome all the stakeholders and community members who will celebrate this important addition to the Fort's housing landscape. 
In partnership with Modern Muse Media, we were able to record the event, and we are proud to share that recording.

Muriel Ross Abdurahman Court will bring 83 units of much needed affordable housing to Fort Saskatchewan, and will feature a unique blend of modular and stick frame construction. The apartments, owned and managed by Heartland Housing Foundation, will incorporate leading-edge energy efficiency technology, making it one of the area's few net zero buildings.

The new apartments, which will begin accepting applications in May 2022, will be named Muriel Ross Abdurahman Court, in honour of the former mayor of Fort Saskatchewan, area MLA, and tireless public servant.

"We wanted to honour the legacy of Muriel Ross Abdurahman and her commitment to equity, sustainability, and opportunity for all the members of her community," said Nancy Simmonds, CEO, Heartland Housing Foundation. "We hope that Muriel Ross Abdurahman Court will be a place where future generations of community leaders will grow up in an inclusive and vibrant community."