Yarn Donations Needed for the Mad Hatters!
Posted on Sep 15, 2022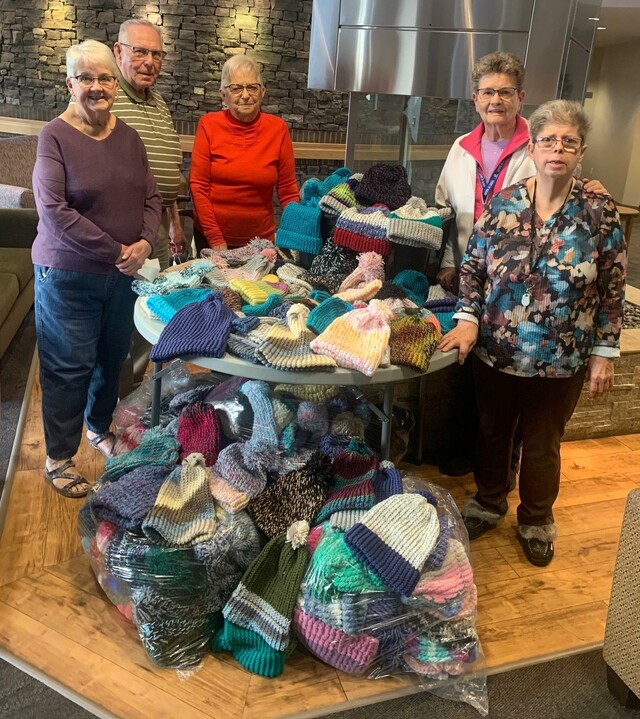 Do you remember last year when knitters from our lodges - a.k.a. the Mad Hatters – knit and donated over 400 hats to help keep folks warm all around our region?


They even made the newspaper!
Well, they're at it again, but they need your help!

We are looking for donations of new, unused yarn for this year's knitting efforts.

Donations of new, unused yard can be dropped off at the front desk of any our lodges between 9 and 4 any day of the week! A list of our lodges and their addresses can be found on our website at www.heartlandhousing.ca/housing-directory
If you have any questions, you can message us here or call our lodges at the numbers below.
Clover Bar Lodge: 780-467-7360
Dr. Turner Lodge: 780-998-3321
Silver Birch Lodge and Haven: 780-400-3605
Yarn donations are not eligible for tax receipts, but if you would like to donate funds to purchase recreation supplies like yarn, donations over $20 are eligible for a tax receipt. You can donate in person at any of our lodges, or online at www.canadahelps.org/en/charities/heartland-housing-foundation/ Cheques can be made out to Heartland Housing Foundation.