Heartland Welcomes Councillor Bill Tonita to the Board of Directors
Posted on Mar 12, 2019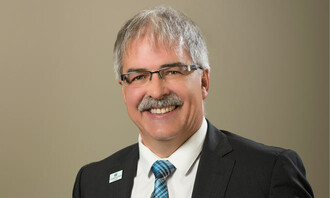 We are pleased to announce that Strathcona County Councillor Bill Tonita will be joining the Heartland Housing Foundation Board of Directors.
Councillor Tonita was elected to his first term as Strathcona County's Ward 4 representative on October 16, 2017. Bill has lived in Sherwood Park with his family since 2003 and has 33 years of experience as an educational leader, which includes 23 years as an administrator in schools in Sherwood Park, Fort Saskatchewan, Lloydminster and Nipawin, Saskatchewan. We look forward to the experience he brings to our Board as well as his commitment to the continuous betterment of this community.
On behalf of the Board of Directors and Senior Leadership at Heartland Housing Foundation, we would also like to take this opportunity to thank Strathcona Councillor Dave Anderson for his service and contributions to our organization during his time on the Board.