Heartland Housing Foundation Joins ASCHA
Posted on Dec 02, 2019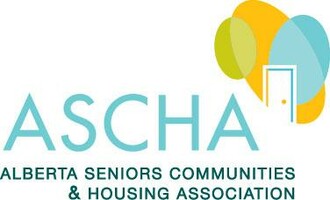 Heartland Housing Foundation are now members of ASCHA (Alberta Seniors Communities & Housing Association)
The Board of Directors approved in their November 2019 Board meeting to join ASCHA.
About ASCHA
ASCHA is a non-profit association that advocates on behalf of the owners/operators of seniors' housing in Alberta. Our members serve over 40,000 seniors across the province in independent, supportive and designated supportive living spaces. ASCHA proudly champions a variety of seniors housing options offered by public, voluntary and private providers.
Noble Cause – Seniors are empowered to have choice and a life of purpose, wherein they are honoured, valued and respected.
Vision – The Voice and champion for seniors housing
Mission – Support our members in creating and maintaining vibrant seniors housing for Albertans.
Our membership reinforces our commitment to operational excellence, financial sustainability and relationship building. We look forward to working with ASCHA and its membership to shape the future of seniors housing in Alberta.