Celebrating Linking Generations
Posted on Mar 04, 2020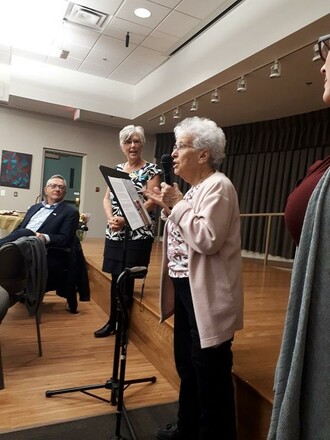 We are so delighted to partner with Linking Generations Society of Alberta in their work of creating connections that foster caring and sharing between seniors and youth through mentorship and volunteerism.
The residents of our Silver Birch Lodge celebrated this partnership last night with the students and families who participate in the annual program. Heartland Housing Foundation is grateful to the the work of these volunteers, school staff, and the Silver Birch team members who help these friendships blossom.
The night closed with some timeless words of wisdom for the youth in the room from one of our residents, "Work hard. Play fair. Don't cheat. Be good....You are all special."