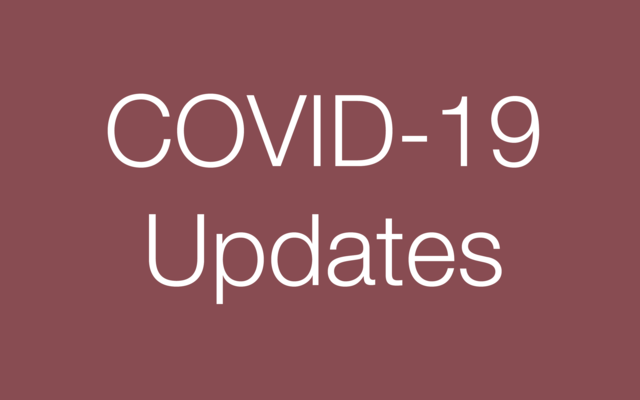 The safety, wellness, and comfort of our residents and staff are our top priorities.
As persons over 65, our residents are at extreme risk if exposed to COVID – 19. We are taking many precautionary measures to reduce that risk, and keep our residents and staff safe and well.
Visitors
NO VISITORS ALLOWED unless otherwise permitted as per CMOH Order 03-2020 exceptions only to be made as follows:
Individual is designated by the resident or the resident's alternate decision-maker as their ONLY single essential visitor for the duration of the declared COVID-19 pandemic
Essential visitors are defined as family, family designate or private care provider delivering care necessary for the well-being of the resident and visitors attending to a resident who is dying. 
Must be 18 years or older
Must undergo a health assessment screening which will include a temperature check and a health assessment questionnaire
A designated essential visitor is only allowed between 9 am -11 am and 2 pm-4 pm Monday to Friday. Limited scheduled exceptions may be made outside these hours by contacting the site designate.

Any visits from the designated essential visitor must occur in that resident's room, other than when the designated essential visitor is assisting with required care activities (e.g. bathing). 

Essential visitors must perform hand hygiene (including handwashing and/or use of hand sanitizer) on entry and exit of the resident's room, when leaving and returning to the facility, and as directed by signage or staff throughout the site.
PROPER SOCIAL DISTANCING MUST BE MAINTAINED FOR THE CONTINUED HEALTH AND SAFETY OF OUR RESIDENTS AND STAFF 
Outbreak Precautions
Our Outbreak Precaution plan has been activated, and the following precautionary measures are in place at our properties:
Cleaning and sanitation practices have been increased in frequency, intensity, and scope.

All resident meals will now be plated and served (buffets will be temporarily closed until further notice).

All recreation activities that involve external vendors, volunteers, entertainers have been limited or suspended.

All recreation activities have been limited to 50 participants or fewer at a time. Programming has been adapted to ensure all residents have the opportunity to participate safely.

All staff and service workers are required to complete a health screening assessment and temperature check before entering a Lodge at any time.

All staff are being urged to exercise rigorous precautions around hand hygiene, social distancing, and and isolation protocols if required. Staff are only to report to work if they are healthy, and they have not come into contact with anyone who is unwell.
Residents are being urged not to leave the property unless absolutely necessary, and to practice social distancing and hand hygiene at all times. Our dining room practices have been adapted to facilitate a safe distance between residents during meals.
Next Steps
In the event of an active COVID-19 or influenza-like-illness outbreak, the Outbreak Management plan will be put in place, which would include further restrictions and precautions. Alberta Health Services would provide further direction. Updates will be distributed widely and as needed, but the situation changes several times a week, so keep checking this page for the most up-to-date information.
If you have questions, you can contact us.
Thank you for helping us keep our residents and staff safe.