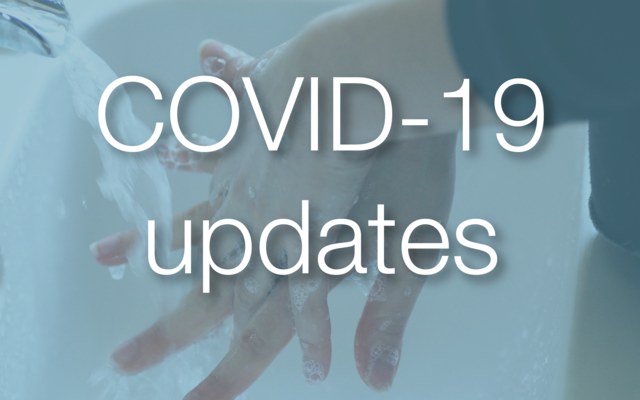 The safety, wellness, and comfort of our residents and staff are our top priorities.


Heartland Housing Foundation has always maintained strong infection control protocols. When the pandemic began, we put into place enhanced infection protocols—in some cases ahead of provincial and health authority directives—that allowed our communities to help protect residents and immediately address any COVID-19 outbreaks.

Click here to view the latest communication from Chief Medical Officer of Health, Dr. Deena Hinshaw, to Residents and Families:

Letter to Residents, December 18: Dec 18 Letter To Residents

Letter to DSPs and Families, December 18: Dec 18 Letter To Families
Sections on this Page:
____________________________________________________________________
Safe Visiting Practices Policy - Outdoor Visits

Outdoor visits may occur between 9am and 7pm daily IF the resident is not under isolation, and able to meet their visitors outside of the building and does not need assistance leaving the building.
If the resident is unable to get outside without assistance, visits will need to be scheduled through Site Administration to ensure proper supports are available.
Drop off hours for packages are still 9am to 11am and 2pm to 4pm, Monday to Friday
We encourage outdoor visits to take place on lodge property. If this is not possible, please ensure the visit takes place outdoors only.
We ask that residents who are having an outdoor visit please notify the front desk before leaving the lodge.
Only 5 people at a time or fewer may be a part of an outdoor visit. They will be:

The resident (only residents who are not in isolation).
Up to 4 other persons, including minors, who are not experiencing any symptoms of illness.
Designated Support Persons (formerly Designated Essential Visitors) are no longer required to participate in outdoor visits.
Residents and visitors are required to keep each other – and our other residents and staff – safe by following the responsibilities outlined below.
VISITORS ARE RESPONSIBLE FOR:
Maintaining 2m (6') of physical space between themselves and the resident at all times (unless the resident requires assistance with their wheelchair).

This includes distancing while seated. All benches on the property have a one-person limit at this time.
Please keep an eye out for distancing markers while on site to help you maintain correct spacing.
If physical distancing cannot be maintained, the visitor must complete a 'Visitor Health Screening' (go to main entrance)

Wearing a mask at all times, when physical distancing of 2 meters cannot be maintained, during the visit. These masks may include homemade masks/fabric masks. Masks will not be provided by the lodge.
Bringing their own chairs.
Do not share any food or drink.
RESIDENTS ARE RESPONSIBLE FOR:
Performing hand hygiene before leaving and upon re-entry to the building.
We ask that residents who are having an outdoor visit please notify the front desk before leaving the lodge.
Optional – Residents may request a mask from the front desk for their own personal use during their visit (recommended for when social distance cannot be maintained and for instances of 'Safe Physical Touch')
Advise staff before entering the building if they have left the lodge property.

If the resident has left the lodge property, they will require a health screening by staff before re-entry.

Do not share any food or drink.
THANK YOU FOR YOUR COOPERATION
____________________________________________________________________
Safe Visiting Practices Policy - Indoor Visits
Per Health Order 29-2020, pre-scheduled indoor visits may occur in a Resident's suite at their discretion. Residents and Designated Support Persons may schedule in-room visits during available visiting times.
All visitors will be required to comply with screening, verification, and safety protocols during their visit.
View the complete policy here: Safe Visiting Practices Policy - CMOH Order 29-2020
Please note that due to increased case counts in the Edmonton Zone, we are temporarily restricting indoor visits to Designated Support Persons only, per direction from the Chief Medical Officer of Health. - October 27, 2020
____________________________________________________________________
Outbreak Precautions
Our Outbreak Precaution plan has been activated, and the following precautionary measures are in place at our properties (lodge only indicated by *). These standards all meet or exceed guidelines from Alberta Health, via CMOH 32-2020:
Outbreak classifications have been defined by AHS. Please see the table below.

AHS will be notified of any suspected, probable or confirmed case of COVID-19 in any resident or staff member. AHS's Rapid Response Team will be deployed to any site with a confirmed outbreak.
Cleaning and sanitation practices have been increased in frequency, intensity, and scope.

* All resident meals are plated and served (buffets are closed until further notice). Residents who have reported any illness and are in mandatory self isolation are having meals brought to their suites.

Our dining room practices have been adapted to facilitate a safe distance between residents during meals.
In the event of a confirmed case of COVID-19, all meals will be served to residents in their suites.

* All recreation activities that involve external vendors, volunteers, entertainers have been limited or suspended.

* Remaining recreation activities have been limited to 15 participants or fewer at a time unless 2m of distance between participants can be guaranteed. Programming has been adapted to ensure all residents have the opportunity to participate safely. In the event of a confirmed outbreak, all group recreation activities will be suspended.

All staff and service workers are required to complete twice-daily health screening assessments and temperature checks before entering a Lodge at any time and during their shift.

All staff are being urged to exercise rigorous precautions around hand hygiene, social distancing, and isolation protocols if required. Staff are only to report to work if they are healthy, and they have not come into contact with anyone who is unwell.
____________________________________________________________________
Outbreak Classification for COVID-19 per Health Order 12-2020
| | |
| --- | --- |
| Classification | Definition |
| Outbreak Prevention | No residents or staff showing any symptoms of COVID-19 |
| Under Investigation | At least one resident or staff member who exhibit any of the symptoms of COVID-19 |
| Confirmed Outbreak | Any one individual (resident or staff) laboratory confirmed to have COVID-19 |
________________________________________________________________
Current Lodge Status
| | |
| --- | --- |
| Site Name | Current Status |
| Clover Bar Lodge | Outbreak Prevention |
| Dr. Turner Lodge | Outbreak Prevention |
| Silver Birch Place (Haven & Lodge) | Outbreak Prevention |
History:
 On July 14, 2020 AHS had notified Heartland Housing Foundation of a positive COVID-19 test result in a single resident at Silver Birch Lodge. 
Testing of all residents and staff that week did not result in any additional COVID-19 cases at this time. 
We ask everyone to continue practicing excellent hand hygiene and physical distancing. You can see a complete list of precautions being taken here.
____________________________________________________________________
Resources
For the most up-to-date information about COVID-19, we encourage you to visit: