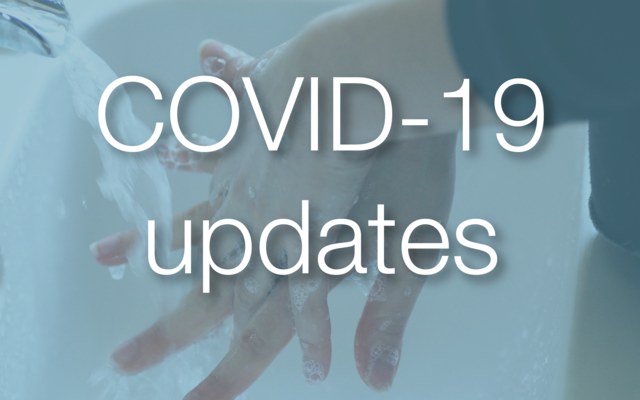 The safety, wellness, and comfort of our residents and staff are our top priorities.

 

 
Sections on this Page:
____________________________________________________________________
Outdoor Visit Guidelines

Outdoor visits may occur between 9am and 7pm daily IF the resident is not under isolation, and able to meet their Designated Essential Visitor outside of the building and does not need assistance leaving the building.
If the resident is unable to get outside without assistance, visits will need to be scheduled through Site Administration to ensure proper supports are available.
Drop off hours for packages are still 9am to 11am and 2pm to 4pm, Monday to Friday
We encourage outdoor visits to take place on lodge property. If this is not possible, please ensure the visit takes place outdoors only.
Only 3 people at a time or fewer may be a part of an outdoor visit. They will be:

The resident (only residents who are not in isolation).
The resident's Designated Essential Visitor.
1 (one) other person. This person can be a minor.

Residents and visitors are required to keep each other – and our other residents and staff – safe by following the responsibilities outlined below.
VISITORS ARE RESPONSIBLE FOR:
Maintaining 2m (6') of physical space between themselves and the resident at all times (unless the resident requires assistance with their wheelchair).

This includes distancing while seated. All benches on the property have a one-person limit at this time.
Please keep an eye out for distancing markers while on site to help you maintain correct spacing.

Wearing a mask at all times during the visit. These masks may include homemade masks/fabric masks. Masks will not be provided by the lodge.
Bringing their own chairs.
Do not share any food or drink.
RESIDENTS ARE RESPONSIBLE FOR:
Performing hand hygiene before leaving and upon re-entry to the building.
Advising staff before entering the building if they have left the lodge property.

If the resident has left the lodge property, they will require a health screening by staff before re-entry.

Do not share any food or drink.
____________________________________________________________________
Outbreak Precautions
Our Outbreak Precaution plan has been activated, and the following precautionary measures are in place at our properties (lodge only indicated by *). These standards all meet or exceed guidelines from Alberta Health, via CMOH 10-2020:
Outbreak classifications have been defined by AHS. Please see the table below.

AHS will be notified of any suspected, probable or confirmed outbreak. AHS's Rapid Response Team will be deployed to any site with a confirmed outbreak.
Cleaning and sanitation practices have been increased in frequency, intensity, and scope.

* All resident meals are plated and served (buffets are closed until further notice). Residents who have reported any illness and are in mandatory self isolation are having meals brought to their suites.

Our dining room practices have been adapted to facilitate a safe distance between residents during meals.

* All recreation activities that involve external vendors, volunteers, entertainers have been limited or suspended.

* Remaining recreation activities have been limited to 5 participants or fewer at a time. Programming has been adapted to ensure all residents have the opportunity to participate safely. In the event of a Probable or Confirmed outbreak, all group recreation activities will be suspended.

All staff and service workers are required to complete twice-daily health screening assessments and temperature checks before entering a Lodge at any time and during their shift.

All staff are being urged to exercise rigorous precautions around hand hygiene, social distancing, and isolation protocols if required. Staff are only to report to work if they are healthy, and they have not come into contact with anyone who is unwell.
Residents are being urged not to leave the property unless absolutely necessary, and to practice social distancing and hand hygiene at all times.
____________________________________________________________________
Outbreak Classification for COVID-19 per Health Order 12-2020
| | |
| --- | --- |
| Classification | Definition |
| Outbreak Prevention | No residents or staff showing any symptoms of COVID-19 |
| Under Investigation | At least one resident or staff member who exhibit any of the symptoms of COVID-19 |
| Confirmed Outbreak | Any one individual (resident or staff) laboratory confirmed to have COVID-19 |
________________________________________________________________
Next Steps
In the event of an active COVID-19 or influenza-like-illness outbreak, the Outbreak Management plan will be put in place, which would include further restrictions and precautions. Alberta Health Services would provide further direction. Updates will be distributed widely and as needed, but the situation changes several times a week, so keep checking this page for the most up-to-date information.
If you have questions, you can contact us.
Thank you for helping us keep our residents and staff safe.
____________________________________________________________________
Lodge Visitors
Per Alberta Health Services, VISITORS ARE NO LONGER PERMITTED
Effective immediately, and per Alberta Health Services, we have implemented a "No Visitor Policy".
Exceptions:

For end of life situations, allow one Essential Visitor at a time
Sites may in rare situations make an exception and allow one Essential Visitor where the resident's care needs cannot be met without their assistance.
An Essential Visitor, designated by the Resident or Guardian (or other alternate decision maker), may be a family member, friend or paid caregiver over 18 years of age. Pets cannot be brought in by Essential Visitors.
We encourage families to use other methods to be in touch with your loved ones, such as a phone call, video calling or FaceTime.
All Essential Visitors must:
Pre-arrange visits with the facility manager and be expected by the site administration. Contact Site Management to make these arrangements.
Submit to a temperature check for fever (over 38 degrees Celsius)
Complete a standard screening questionnaire to assess health risk
Sign in and out of all visits.
Be escorted by site staff to the resident's room and remain in the resident's room for the duration of the visit.
Visitation with other residents is not permitted.
You will NOT be allowed to visit if you meet any of the following criteria:
You have an illness that can be transmitted (symptoms including fever, cough, or feeling unwell);
You are immunocompromised;
You are on self-isolation for COVID-19;
You are being tested for COVID-19;
You have tested positive for COVID-19. You will not be allowed to visit until your required period of mandatory self-isolation has passed.
____________________________________________________________________
Resources
For the most up-to-date information about COVID-19, we encourage you to visit: